"As a small non-profit, Arlington Free Clinic relies on over 500 volunteers who support all aspects of our work – from doctors, nurses, and interpreters – to fundraisers, photographers, and graphic artists. We have a standard at Arlington Free Clinic for the healthcare we provide to our neighbors in need – just because it's free, doesn't mean it should be anything less than excellent. Finding an local business to partner with that upholds this same value is like gold for organizations like ours! Matt from Astrocasters recently provided outstanding AV services for an open house showcasing our work to the community, and we can't wait to work with him again."
Alicia Nieves, Arlington Free Clinic
Let's create something awesome together!
Whether your event is a gala, corporate dinner, full conference, or even a convention or trade show, Astrocasters has your back. We'll work with you to create something truly amazing for your attendees.
From start to finish, Astrocasters will be by your side, helping to ensure your entire event runs smoothly. We're not just your vendor, we're your partner. Our team will instil the highest level of confidence and reassurance in even the most stressful of times.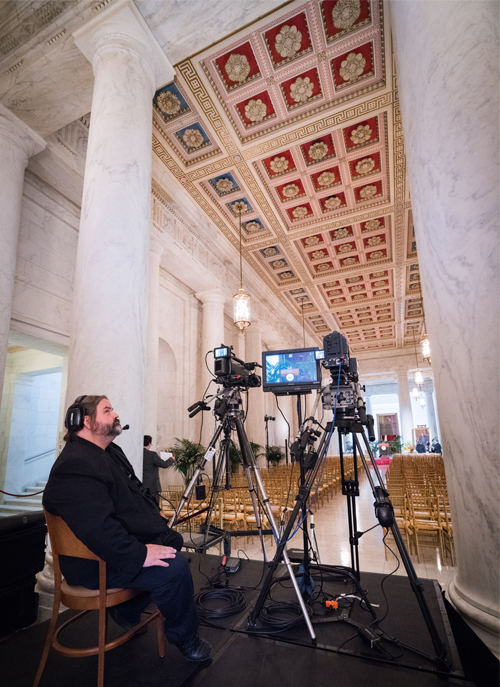 We offer lots of services to our clients, but here's a few of our most popular ones.
We are proud to produce events for our amazing clients
Live TV Production and A/V Event Management Experience
We Bring a Wealth of Live Production Experience to Your Show
Do you want to work with us?

We are a full service audio visual production company that works with clients of all kinds, providing services like live streaming, projection, staging, and audio, for their events.